Stages of Gum Disease - Woodinville, WA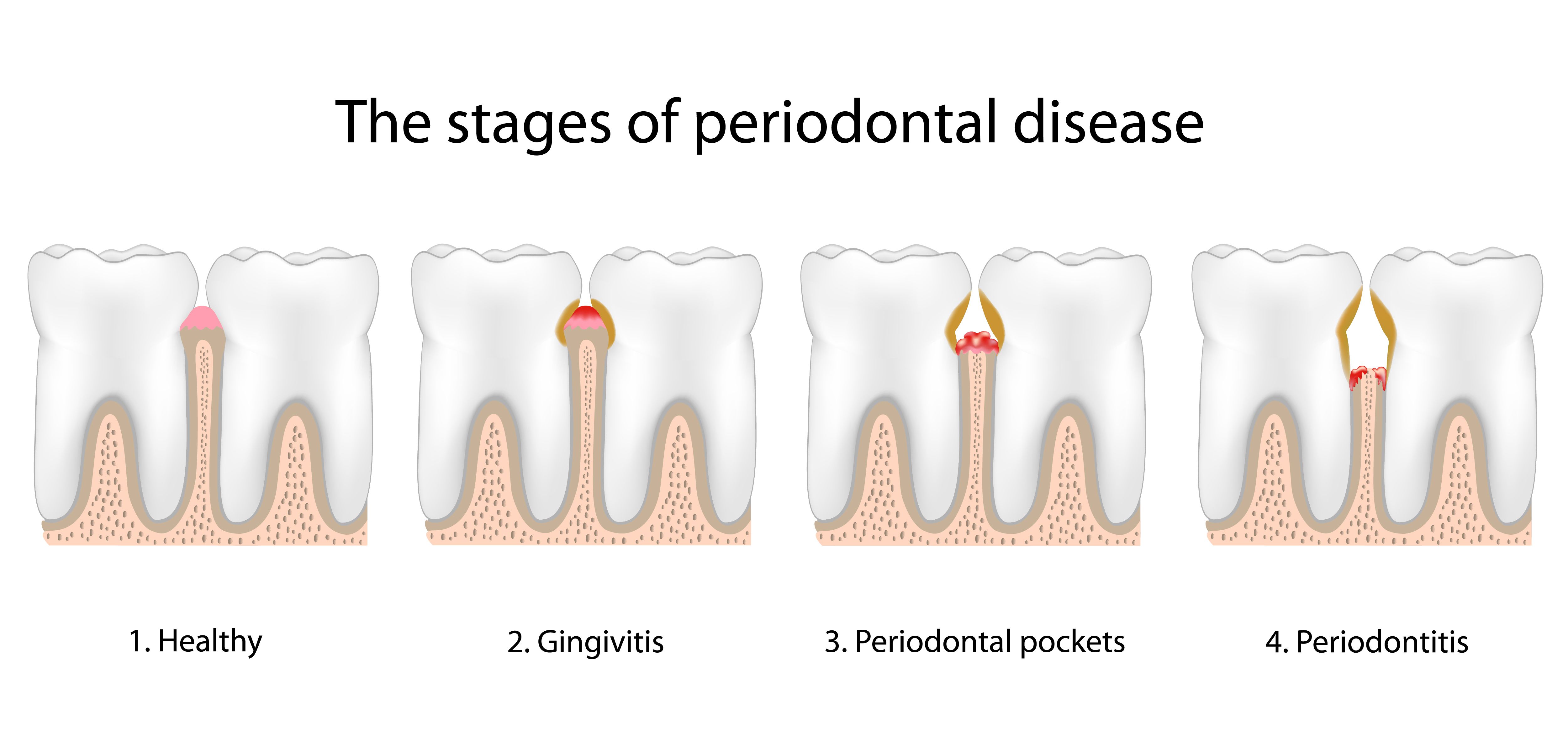 At Signature Smiles, we provide a comprehensive range of dental services for the entire family, including restorative dentistry procedures designed to return health to mouths damaged by gum disease and tooth decay. Although these state-of-the-art procedures are highly effective, we prefer to help our patients prevent such problems from occurring in the first place. As the old saying goes, "An ounce of prevention is worth a pound of cure."
One of the best ways to prevent oral health problems is to know how to identify them in their earliest stages so that you can seek treatment as soon as possible. This is why Drs. Cristin Dowd and Ken D. Wu provide their patients with education about such issues as the stages of gum disease at their Woodinville, WA cosmetic, restorative, and general dentistry practice. Gum disease is the number-one cause of tooth loss among adults, not to mention the most common disease in the United States. It is also completely preventable. Knowing how to identify it is half the battle.
We urge you to schedule a consultation for you and every member of your family at Signature Smiles today. You'll be glad that you did!
The Two Stages of Gum Disease
There are two basic stages of gum disease: gingivitis and periodontitis. All gum disease is caused by bacterial plaque, the same destructive substance that is responsible for tooth decay. This is why it is so important to brush and floss at least twice a day and after every meal, as well as to have your teeth professionally cleaned at least twice a year as recommended by the American Dental Association.
Gingivitis
This is the earliest stage of gum disease, and by far the easiest to treat. At this point, symptoms may be extremely subtle, if they're noticeable at all. You may experience some bleeding of the gums while brushing and flossing; however, there will be no damage to the bone or connective tissues that hold the teeth in place. Most people will experience gingivitis at some point in their lives. Fortunately, any damage caused by gingivitis is reversible.
Periodontitis
This is the more advanced stage of periodontitis. Because periodontitis can take different forms, some resources will state that gum disease occurs in three, four, or even more stages. During this stage of gum disease, the following can occur:
Bacterial plaque will spread beneath the gum line, producing toxins that cause the body to start damaging the bone and connective tissues that support the teeth.
The gums start to pull away from the teeth, creating pockets in which bacteria and food particles can take refuge.
If treatment is not sought, bone and gum recession will occur, infection will spread, and abscesses can form.
Teeth will loosen and shift out of their optimal positions, affecting the bite.
Bad breath can occur.
Eventually, tooth loss can occur.
Learn More about the Stages of Gum Disease
To learn more about the stages of gum disease, please contact Signature Smiles today.