Aggressive Tooth Brushing Can Do More Harm Than Good
Aggressive Brushing Dental Damage Woodinville, WA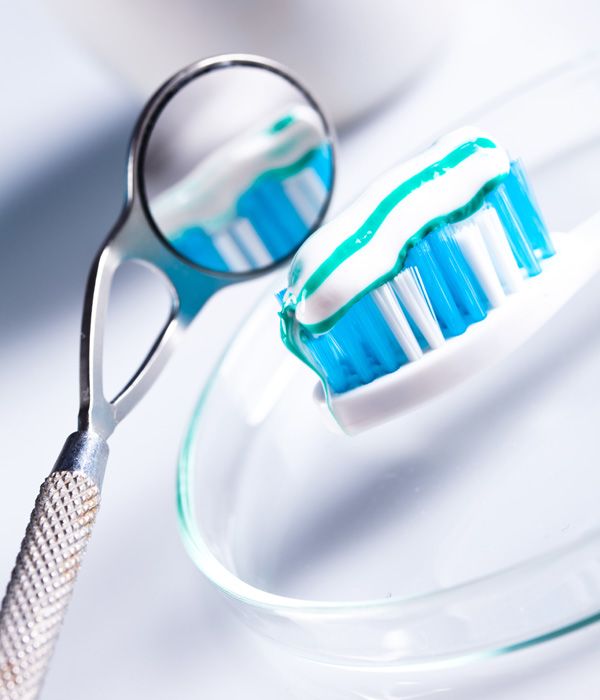 Believe it or not, there's a wrong way to brush your teeth. If you're not brushing your teeth right, you're probably doing more harm than good with regard to your dental health. That's why our Woodinville dental care practice makes patient education a cornerstone of general, cosmetic, and restorative dentistry treatments.
Since brushing your teeth wrong can do more harm than good, we'd like to consider the basics of aggressive toothbrushing. We'll note the dangers of this bad habit, how to improve your oral hygiene routine, and mention ways the damage done can be remedied.
Signs That You're Brushing Your Teeth Aggressively
Sometimes it's important to know the signs of a bad habit in order to determine if you do indeed have a bad habit.
One of the most telltale signs of brushing your teeth too aggressively is bleeding gums. If your gums bleed or feel tender and irritated after you brush your teeth, you're brushing far too forcefully.
Another telltale sign of aggressive tooth brushing is soreness of the gums and teeth. If your teeth feel tender more than they feel fresh after brushing, chances are you're doing serious damage rather than fighting cavities.
Damage to Your Gums
When the gumline is consistently harmed by aggressive toothbrushing, this can contribute to gum recession. This refers to the loss of gum tissue along the gumline, exposing more of the root structure of the teeth. This leads to tooth sensitivity at first, but then increases the risk of loose teeth, tooth decay below the gumline, and tooth loss.
Damage to Your Teeth
While enamel is one of the strongest substances in the human body, it can be gradually worn down by forceful brushing. This means exposure of the underlying dentin of a tooth, increased risk of tooth decay, weaker teeth, and a higher risk of root canal infection.
Flossing Forcefully Can Also Do Harm
As you may have guessed, flossing your teeth in an aggressive manner can also lead to serious harm. The gums can be irritated and cut by dental floss, and the teeth may be worn down at the gumline area.
Tips for Proper Oral Hygiene
To prevent damage to your teeth and gums, consider these common sense oral hygiene tips:
Use a toothbrush with soft bristles
Use a toothbrush with a small head to reach different areas of the mouth
Use a toothpaste that is not very abrasive
Be gentle when cleaning your teeth
Do not brush like you're in a rush
Treating the Damage Done
If you do suffer from dental damage from aggressive oral hygiene, there are restorative procedures we can use to reverse the harm. This includes the use of dental restorations and soft tissue grafting techniques to rebuild the gumline. We can discuss the ideal options for treatment with you during a consultation at our practice.
Speak with an Experienced Family Dentist
If you would like to learn more about various topics related to dental health and oral hygiene, be sure to contact Signature Smiles today. We look forward to your visit and discussing the health of your smile in much greater detail.