Gum Disease Causes - Woodinville, VA
May 7, 2018 — by Cristin Dowd, DDS
Tags:
Gum Disease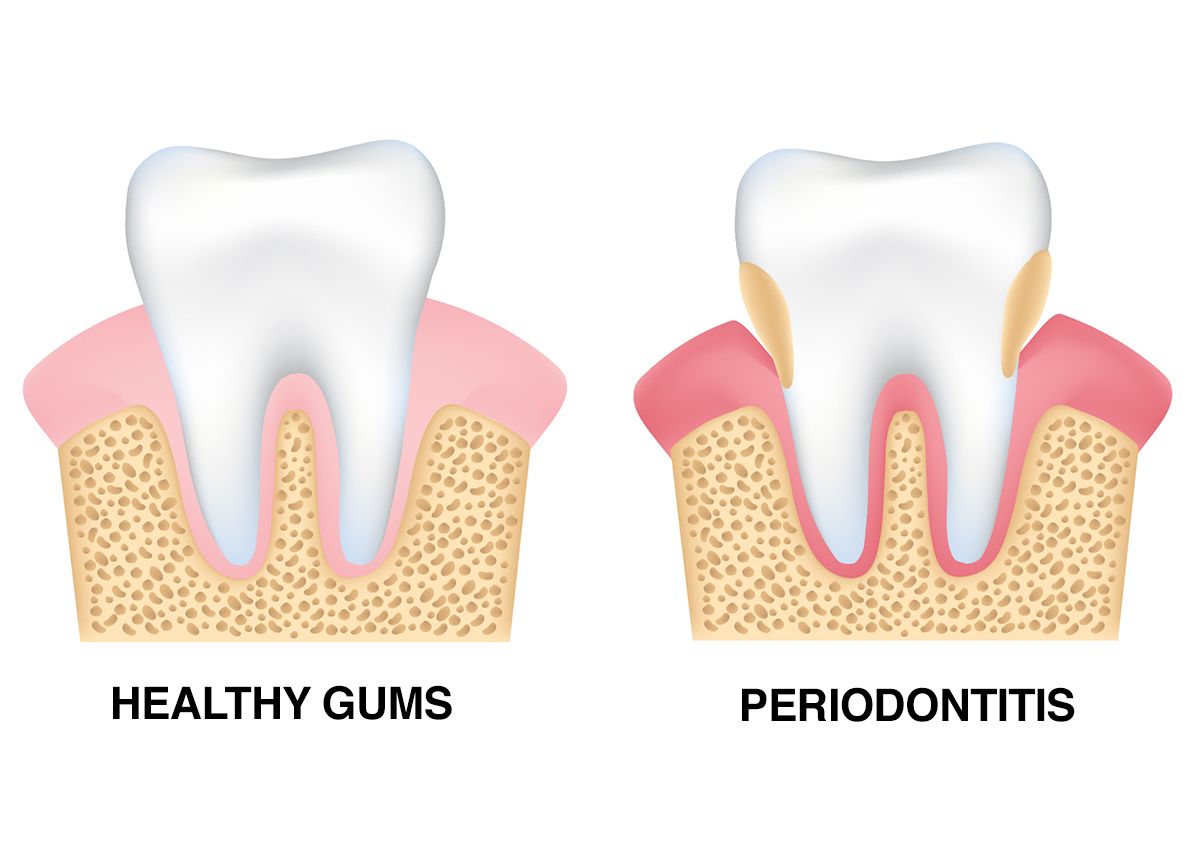 Gum disease, or periodontitis, is a common condition that impacts the health of the teeth and gums. When a patient suffers from gum disease, an infection of the gum tissues, inflammation occurs and the gums gradually pull away from the base of the teeth. Without treatment, gum disease will continue to progress, and can lead to serious oral health complications, including tooth loss.
At Signature Smiles, our experienced dentists offer gum disease treatments that restore the health of the gums and prevent more advanced complications. However, it is best if patients never develop gum disease to begin with.
To help patients prevent gum disease, we believe that it is important for them to understand the most common gum disease causes. Here, our Woodinville, WA patients can learn more about the practices and conditions that cause gum disease or increase the risk of this infection.
Poor Oral Hygiene Practices
To state it simply, gum disease develops when bacteria reaches the tissues of the gums and causes an infection. Of course, this does not happen suddenly, but is rather a gradual process. The most common cause of gum disease is poor oral hygiene habits.
If a person doesn't brush and floss, or if they are brushing and flossing incorrectly, bacteria in the mouth will multiply. Eventually, plaque will build up on the teeth, by the gum line. This will introduce the gums to bacteria and lead to an infection of the gum tissues.
Gum disease develops in stages, with the first stage being gingivitis. If a patient schedules routine dental exams and cleanings at least twice a year, gingivitis can be diagnosed before it progresses. With early treatment and improved oral hygiene habits, most patients can avoid the development of full periodontitis.
Smoking
Smoking, or the use of other tobacco products, is a habit that has been directly linked to gum disease. Although it is not exactly a cause of the condition, smoking does increase the risk of this disease. Smoking actually alters the function of the cells in the gums, and inhibits the tissues' ability to heal. Because of this, a patient who smokes is much more susceptible to gum disease when bacteria and plaque buildup around the teeth and gums.
Old Dental Work
Dental restorations, such as fillings and dental bridges, address dental problems to improve oral health. Unfortunately, as dental work ages, it can become worn down, or the shape of the teeth and jaw can change so that restorations no longer fit properly.
Old, damaged, or ill-fitting dental restorations make it easier for bacteria to reach the gum tissues. So while old restorations are not a direct cause of gum disease, they certainly increase the risk of the condition. To avoid this risk, patients should replace any restorations that have become damaged or unstable.
Certain Health Conditions
Bacteria and plaque on the teeth and gums are primarily responsible for gum disease. However, there are other general health conditions that have an impact on oral health and increase the risk of gum disease.
Some conditions that have been linked to gum disease include diabetes, heart disease, and pregnancy. It is very important for patients with any of these conditions to be especially vigilant about oral health practices and professional dental care.
Schedule an Appointment
Gum disease is a common condition, but it is one that can be effectively treated, especially when it is diagnosed early on. If you have questions about the causes, symptoms, or treatment of gum disease, the experienced dental team at Signature Smiles can help. Schedule an appointment at your earliest convenience to learn more about our periodontal services.