Smoking and Invisalign - Woodinville, WA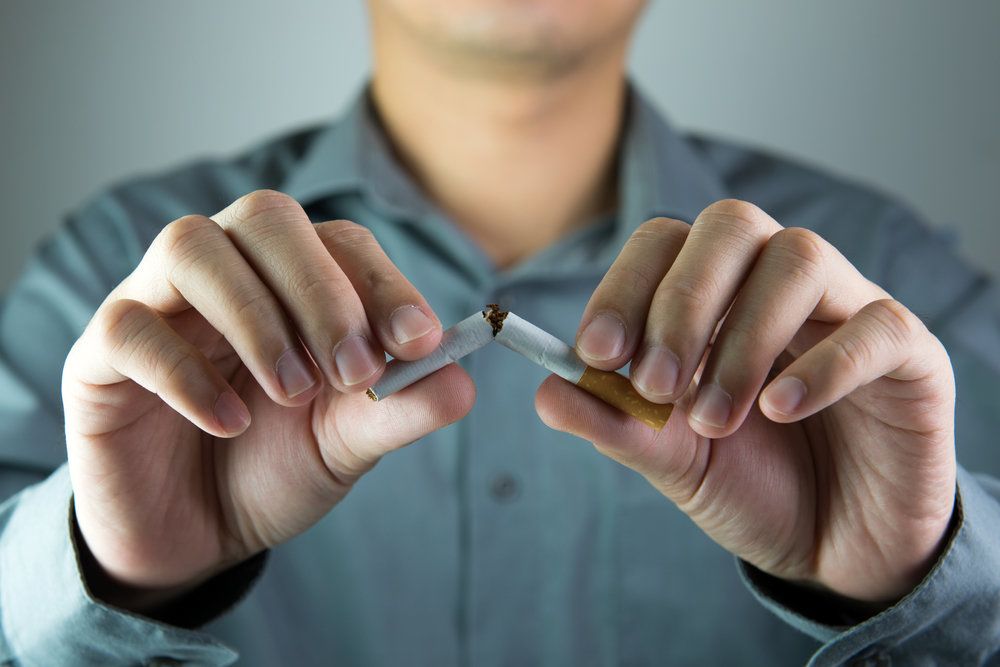 Many teenagers and adults have experienced the benefits of Invisalign®, an invisible orthodontics treatment. The clear plastic aligners are difficult to detect, and do not cause irritation like the brackets and wires of traditional braces. Dr. Cristin Dowd and Dr. Ken D. Wu have helped numerous patients in the Woodinville, WA area get straighter, healthier smiles thanks to Invisalign.
If you're a smoker, you can undergo Invisalign, but there are a few important things you should know. The team at Signature Smiles covers some of the basics of how smoking affects Invisalign treatment.
Can You Smoke While Undergoing Invisalign?
Yes, you can, but it's not really a good idea.
Smoking lead to many general health and dental health problems. It's probably no surprise that it can have negative effects on Invisalign treatment. As part of the consultation process, we discuss all of the issues that can arise if you smoke while undergoing Invisalign treatment.
How Smoking Affects Invisalign Treatment
These are the key issues that arise if you smoke while undergoing Invisalign treatment:
Smoking Can Stain the Aligner Trays - Invisalign aligner trays can stain easily, especially when exposed to nicotine.
Lingering Bad Breath from Smoking - Smoking causes bad breath, but that can be exacerbated by your Invisalign aligners. The bad odors can linger a long time.
Increased Risk of Tooth Discoloration - In addition to staining your aligners, smoking during Invisalign treatment can also stain your teeth worse, especially if you're not brushing your teeth right after a cigarette.
Increased Risk of Gum Disease - Smoking has been linked to gum disease, which is a leading cause of tooth loss. The risks increase if your oral hygiene is poor during Invisalign treatment.
If You Have to Smoke, Take Out Your Aligner First
We tell our Woodinville Invisalign patients that if they have to smoke, they should take out their Invisalign aligner first. This will help prevent staining the aligner, and help reduce some of the bad breath you may experience as a result of smoking.
Brush and Floss After Smoking If Possible
In addition to removing your aligner to smoke, it's important that you brush and floss after smoking. This helps remove stain-causing particles from the teeth and gums and allows you to keep your mouth clean as well.
The Risk of Removing Your Aligners to Smoke: Treatment Failure
While taking out your aligners for a cigarette is helpful, there is a drawback to removing your aligner trays for a smoke.
If you smoke a lot, your Invisalign aligner is going to be out of your mouth for a while. For Invisalign to be successful, you need to keep that aligner on for about 20 to 22 hours a day. Since you're already taking that aligner out to eat, drink, brush, and floss, a few hours can add up really quick. If you're a heavy smoker, you may be putting the success of Invisalign treatment at risk.
Ideally, Try to Quit Smoking While You Undergo Invisalign
We recommend that patients try to cut back on smoking during Invisalign treatment, though quitting outright is ideal. There are plenty of general health and dental health benefits to doing this.
Quitting can be easier said than done, but thankfully there are many resources out there for people who want to kick the habit for good. We can help you learn more about quitting smoking during the consultation process.
Contact Signature Smiles
If you are interested in Invisalign and live in the Woodinville area, be sure to contact our team of skilled cosmetic and restorative dentists. You can reach us by phone by calling (425) 489-1177.